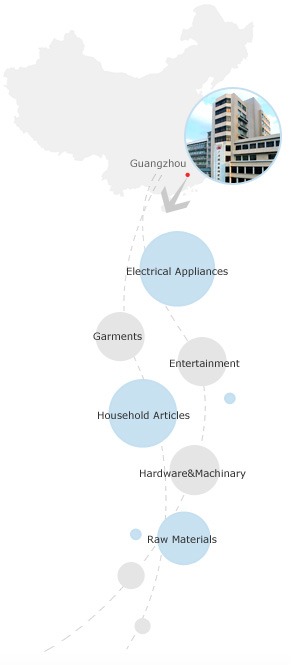 As the one of the vital subsidies of Guangzhou Consumer Goods and Services Group Ltd, Guangzhou Light Holdings Limited(GZLI)established in 1956 is one of the earliest professional Import& Export Companies in China. As the window of China's manufacturing to the world, GZLI has been leading the Guangzhou foreign trade companies through the development history of China's foreign trade.


For the past half-century, GZLI has become a state-owned trade group that integrates import export and domestic trade and has facilitated the development of light industry in the Pearl River Delta and won many honors and awards. With the excellent reputation of state-owned enterprises professional and efficient foreign trade services, strong financing capacity, extensive supply and marketing network and logistics resources, GZLI has gradually established a new pattern of Import& Export Trade.
We insist on seeking innovation and progress in stability, to support industrial upgrading in the Greater Bay Area with integrated supply chain services. Looking into the future, GZLI will focus on three tracks: Import, export and domestic trade; four industrial sectors: metals& minerals, energy& chemicals, agricultural products, and consumer goods. GZLI will practice the five business concept, leading with professionalism, customer priority, efficient organization, value creation, and digital intelligence empowerment to promote high quality development and achieve the goal of enabling industry development to build the centurial enterprise'.